Garena Free Fire – Everything You Need to Know
1- Garena Free Fire – Everything You Need to Know
Download Garena Free Fire on PC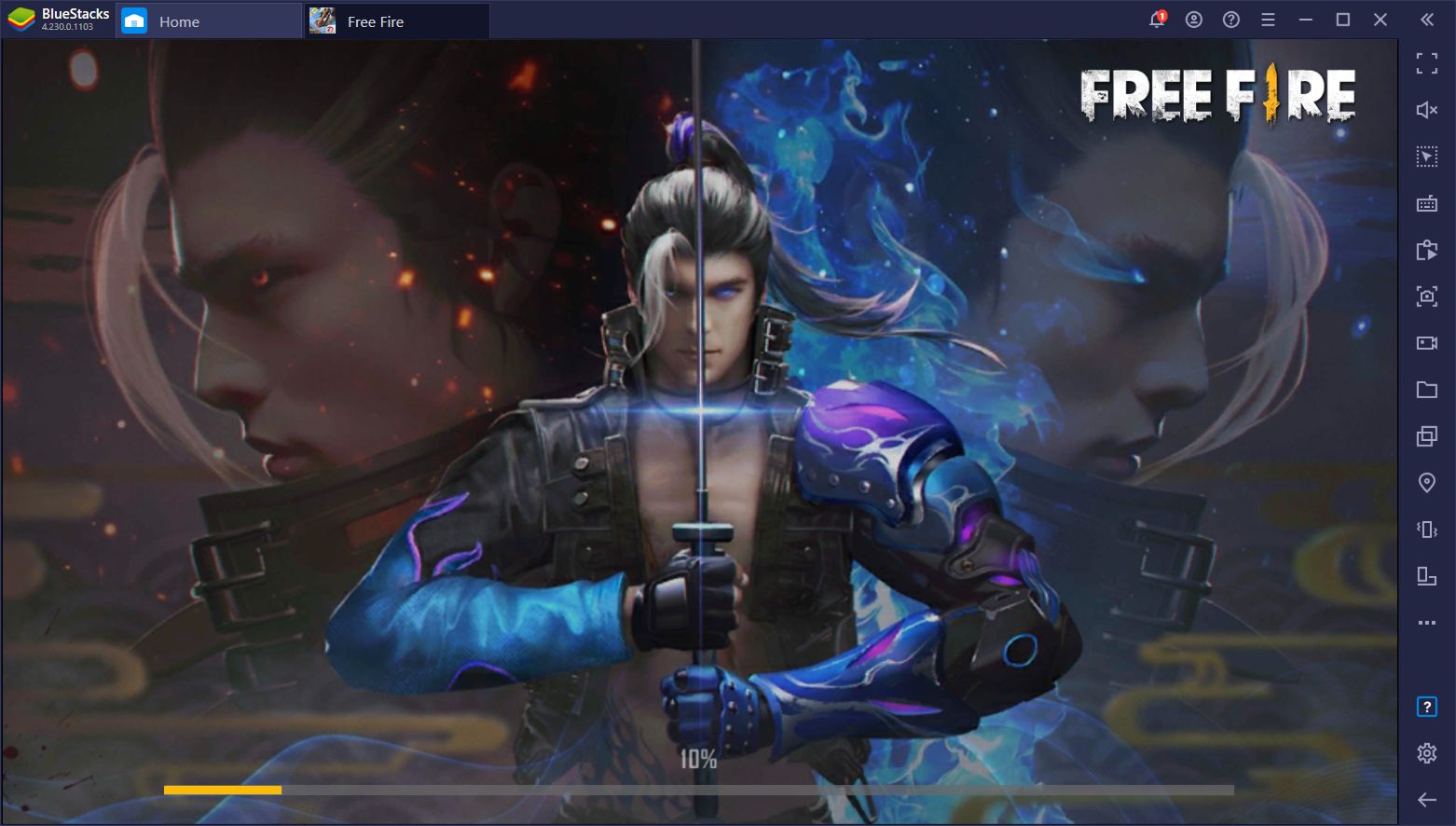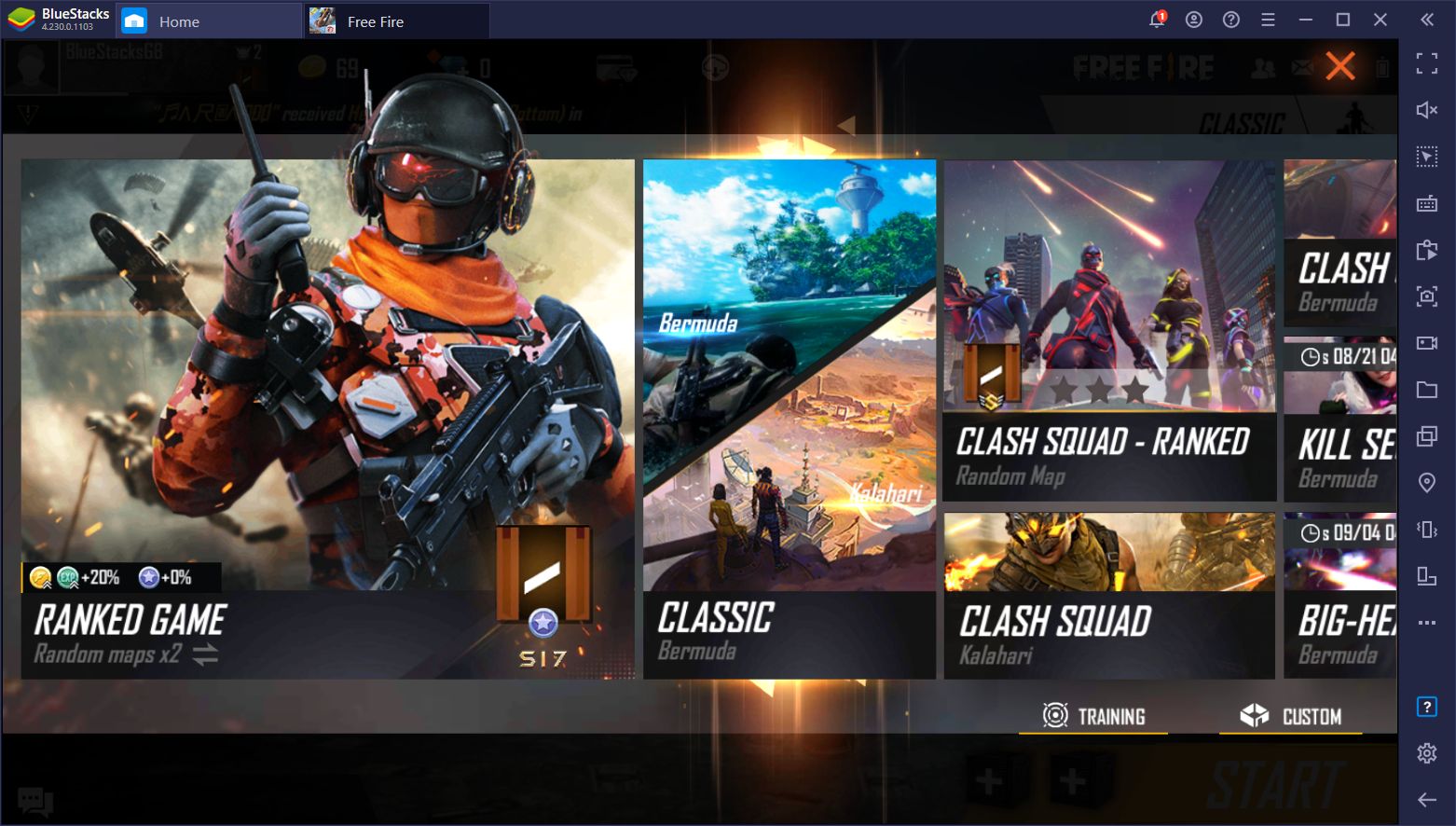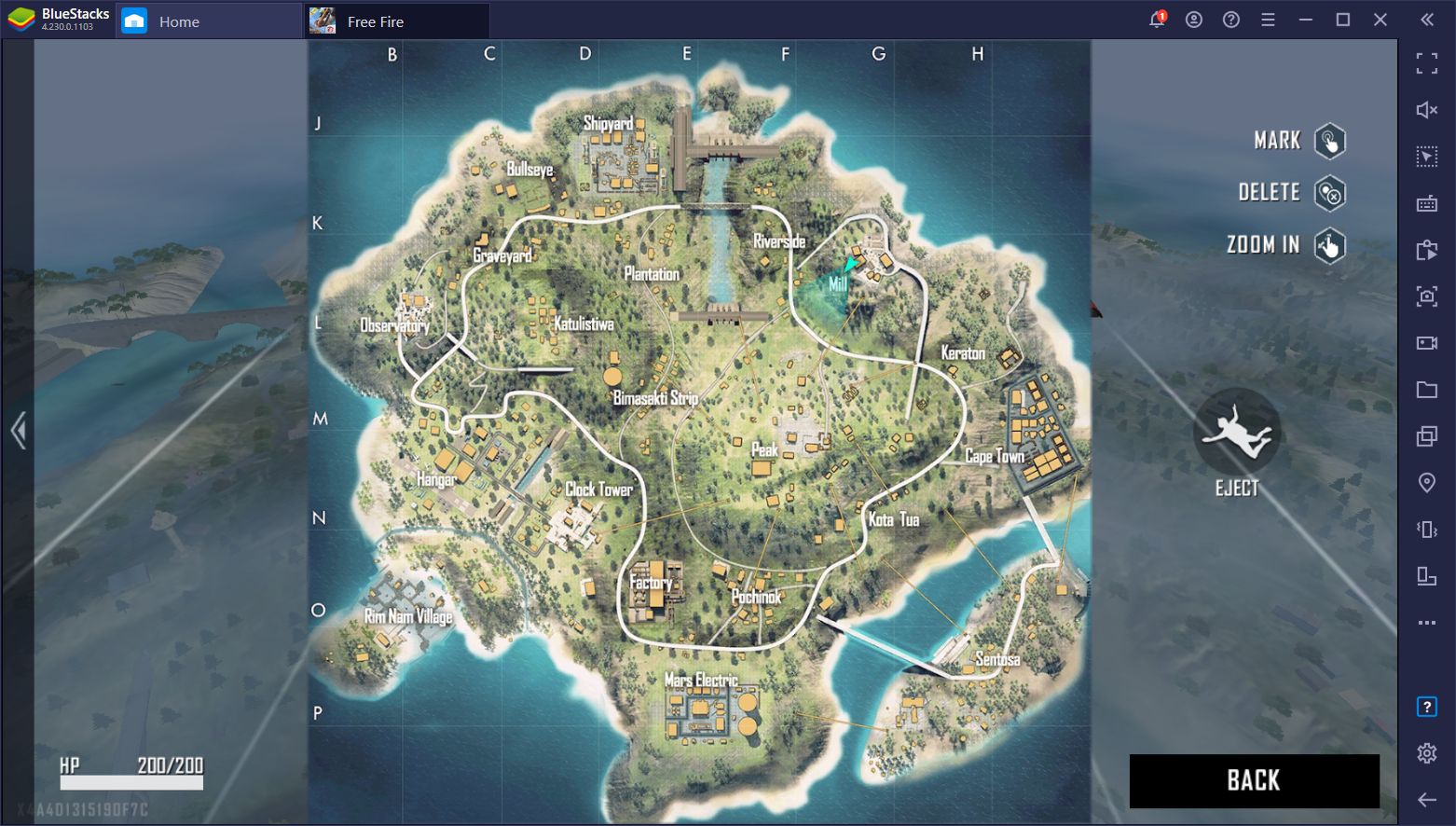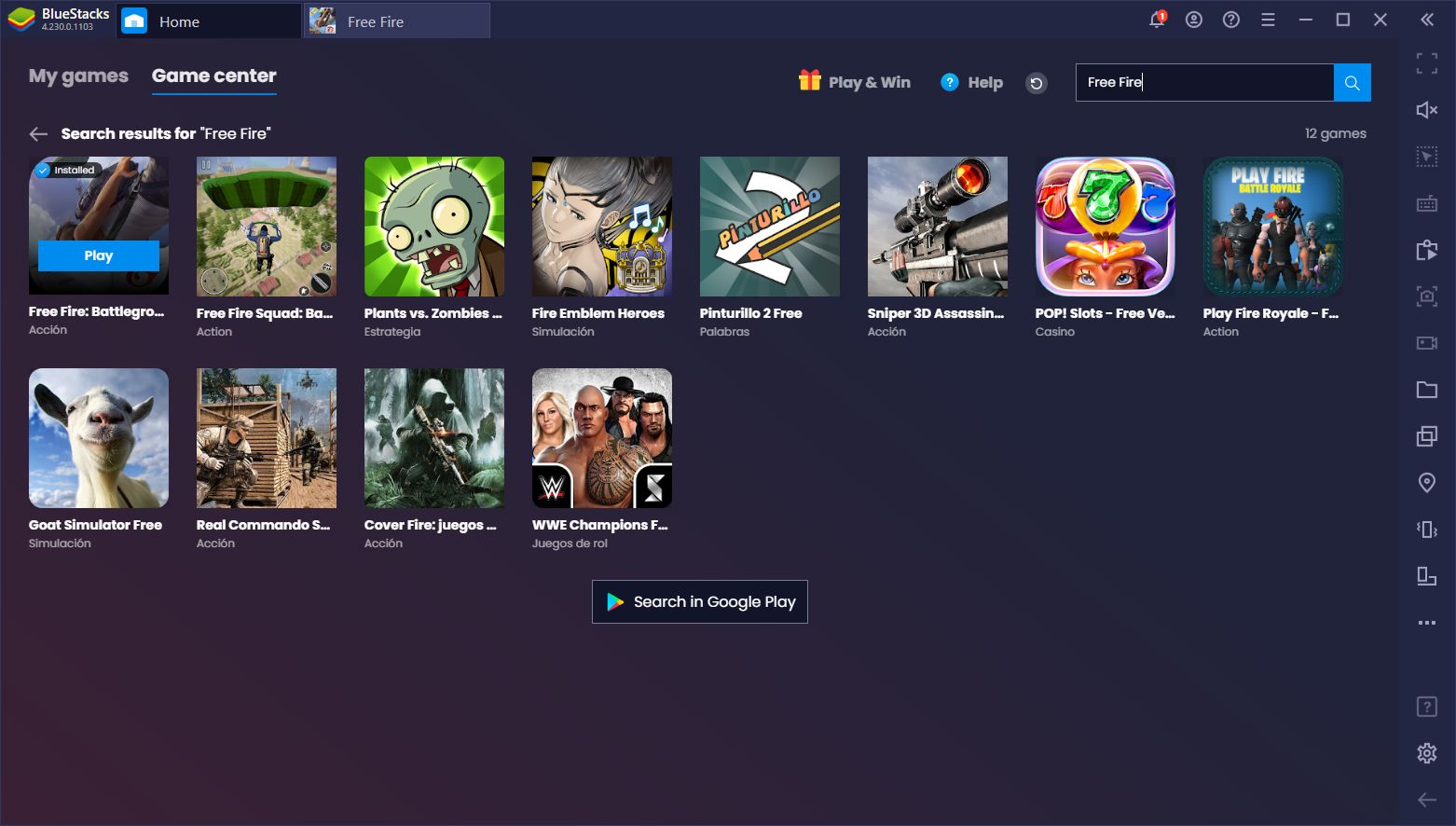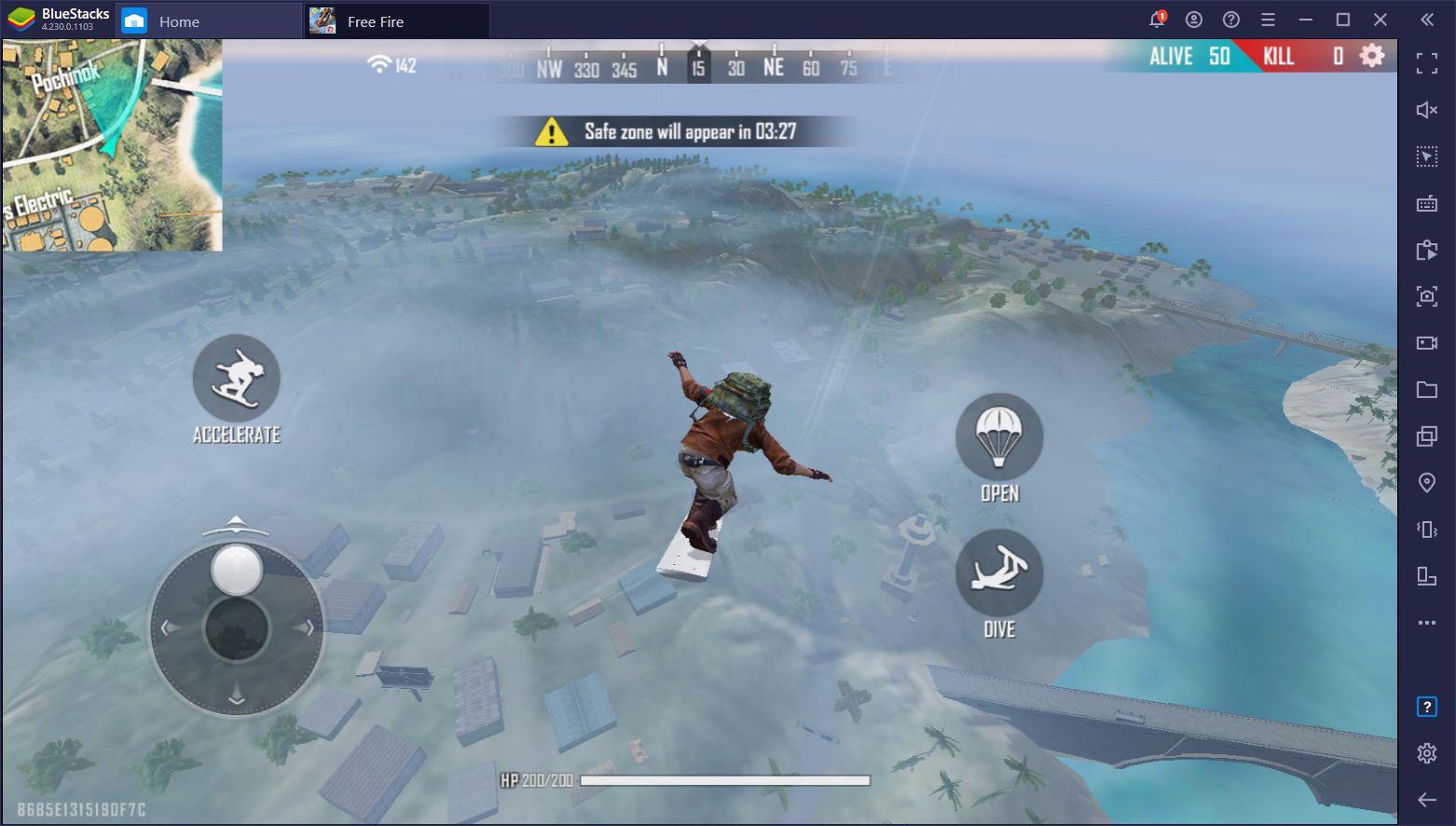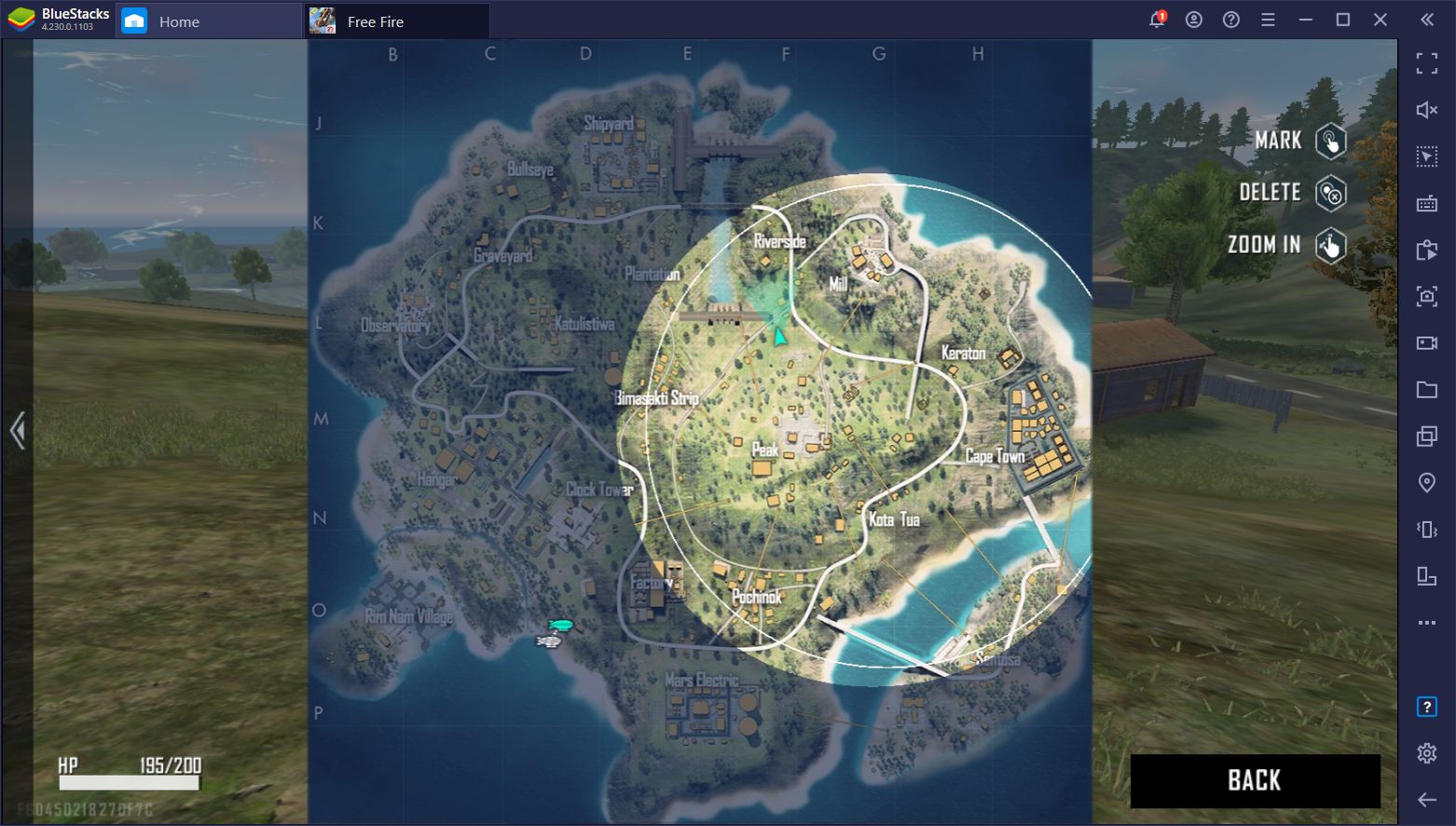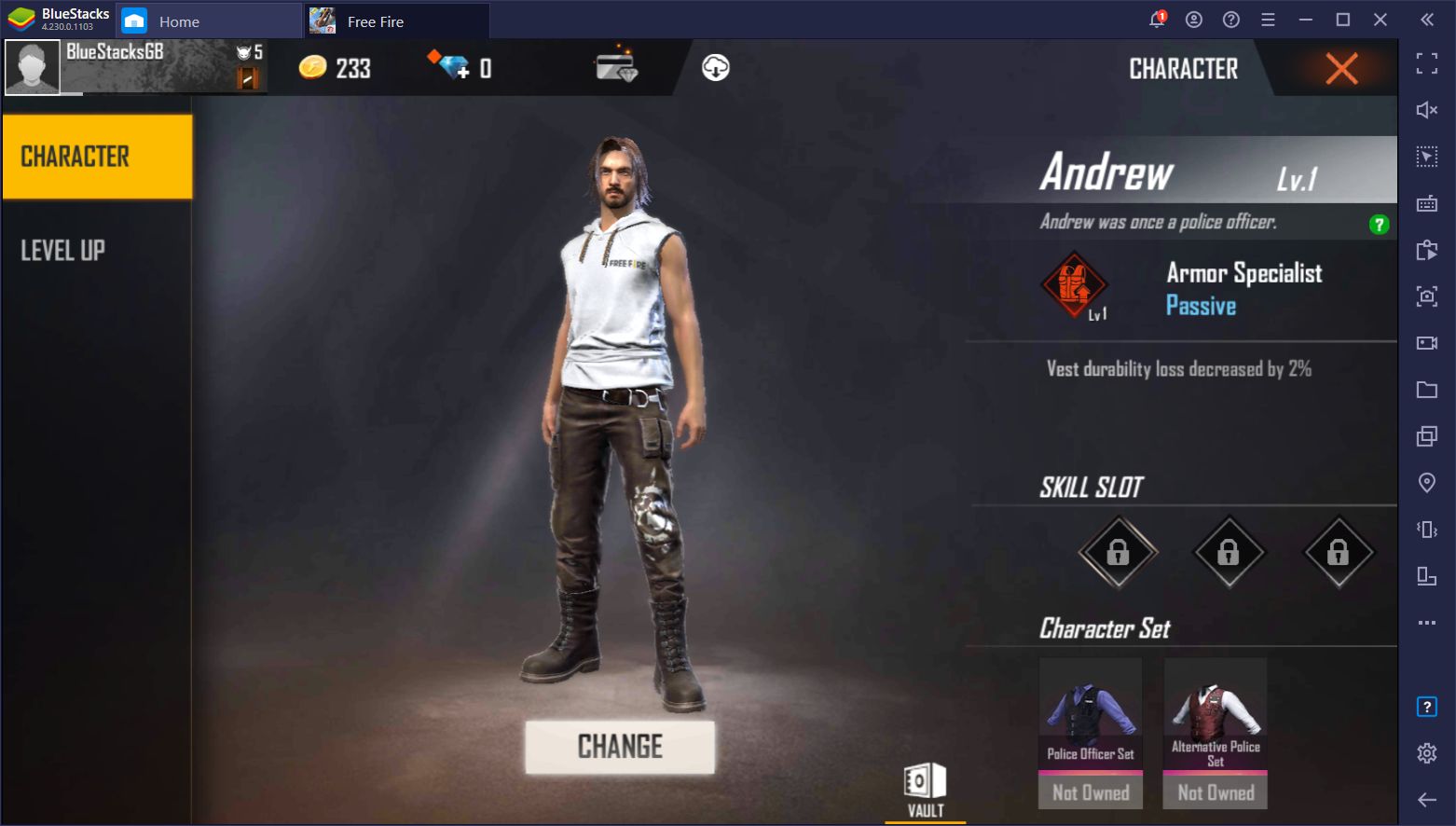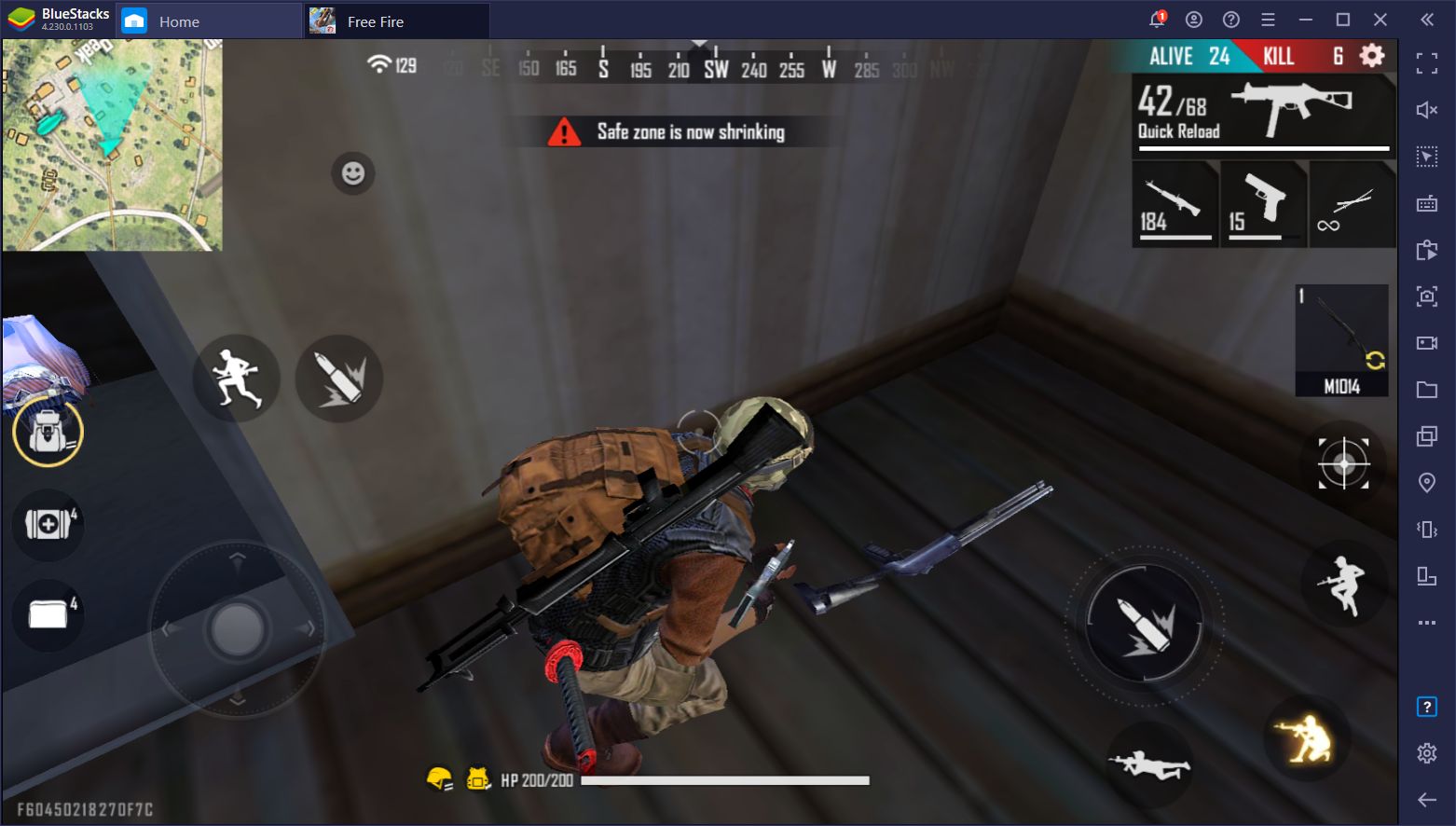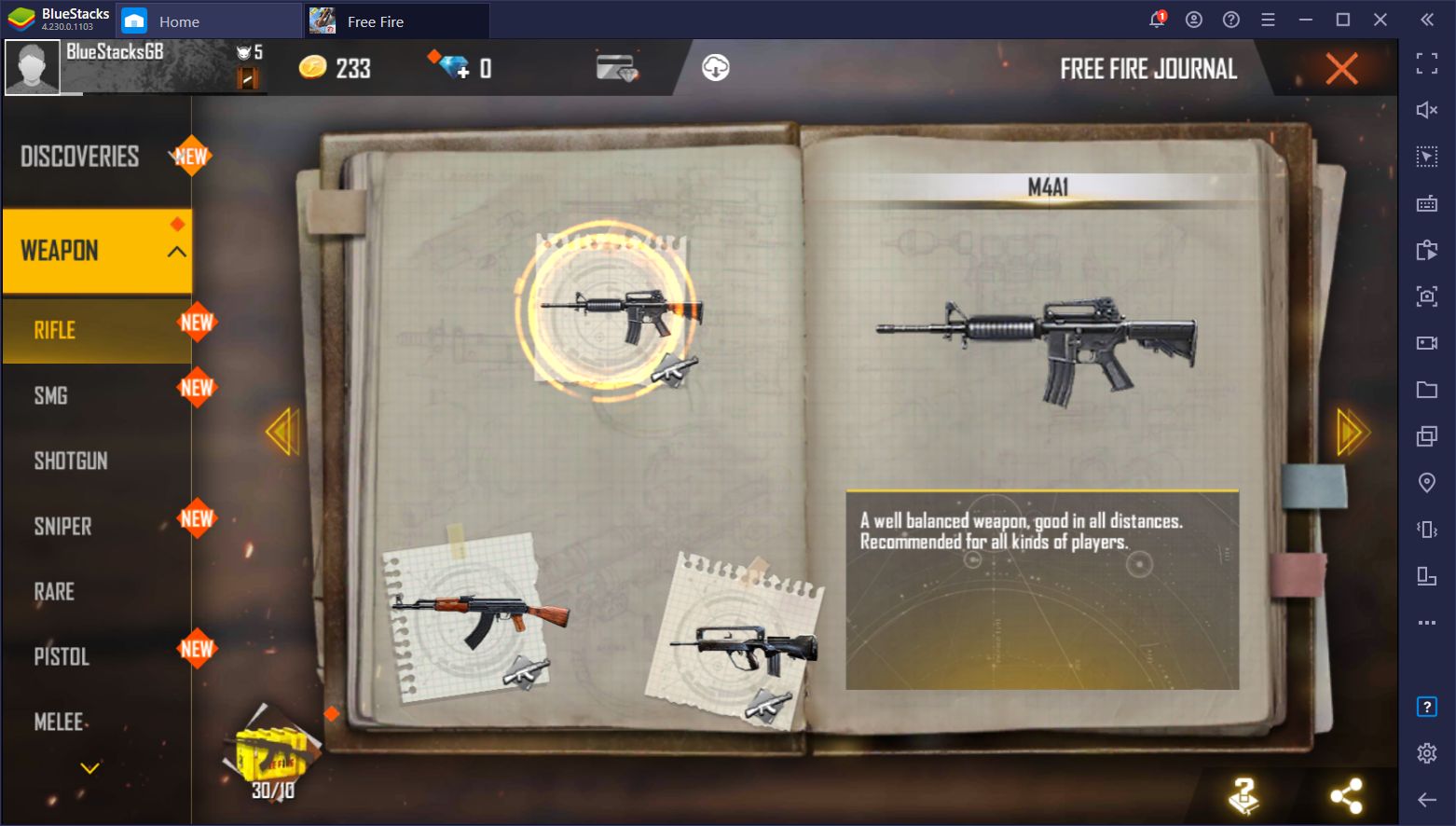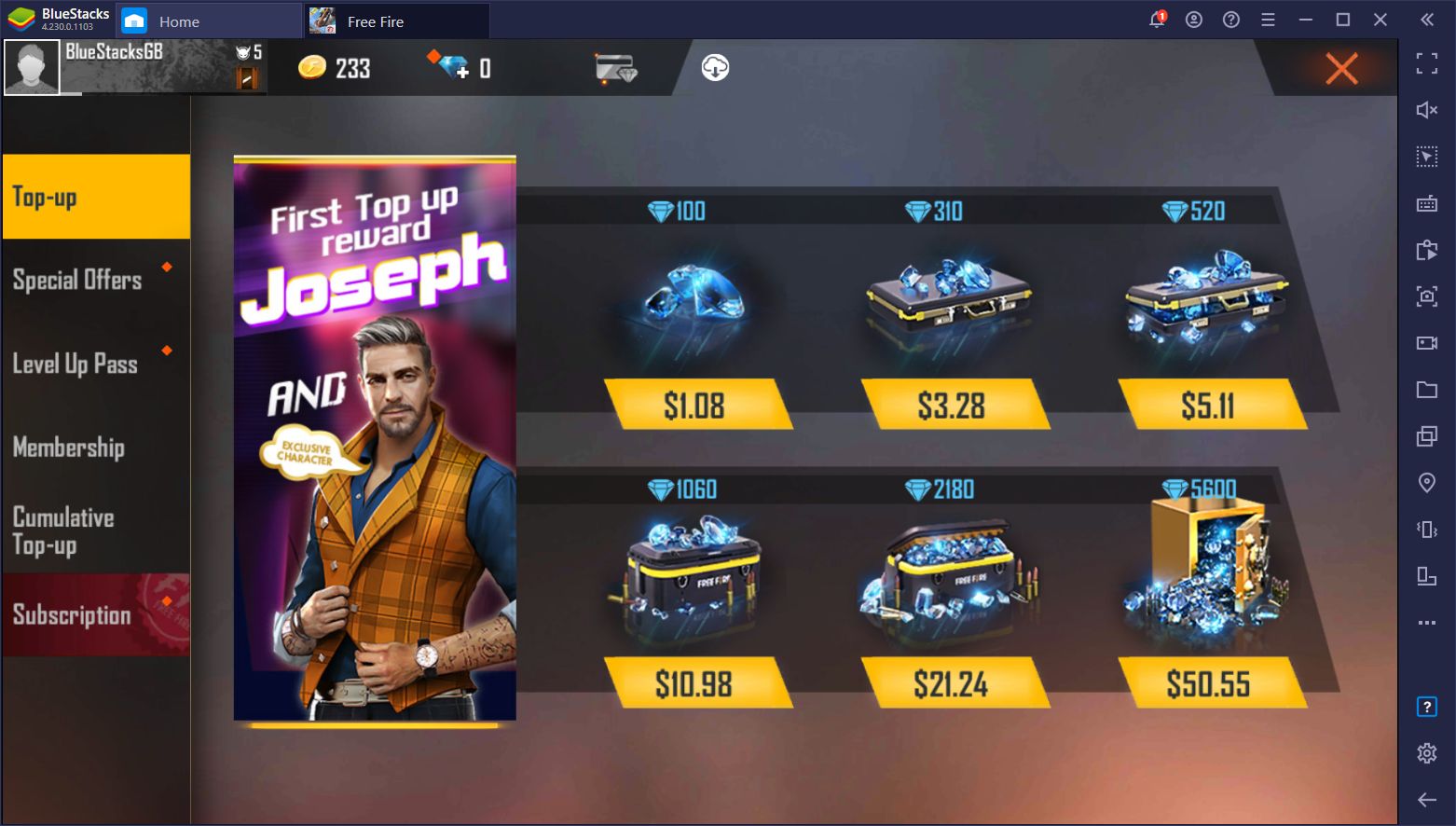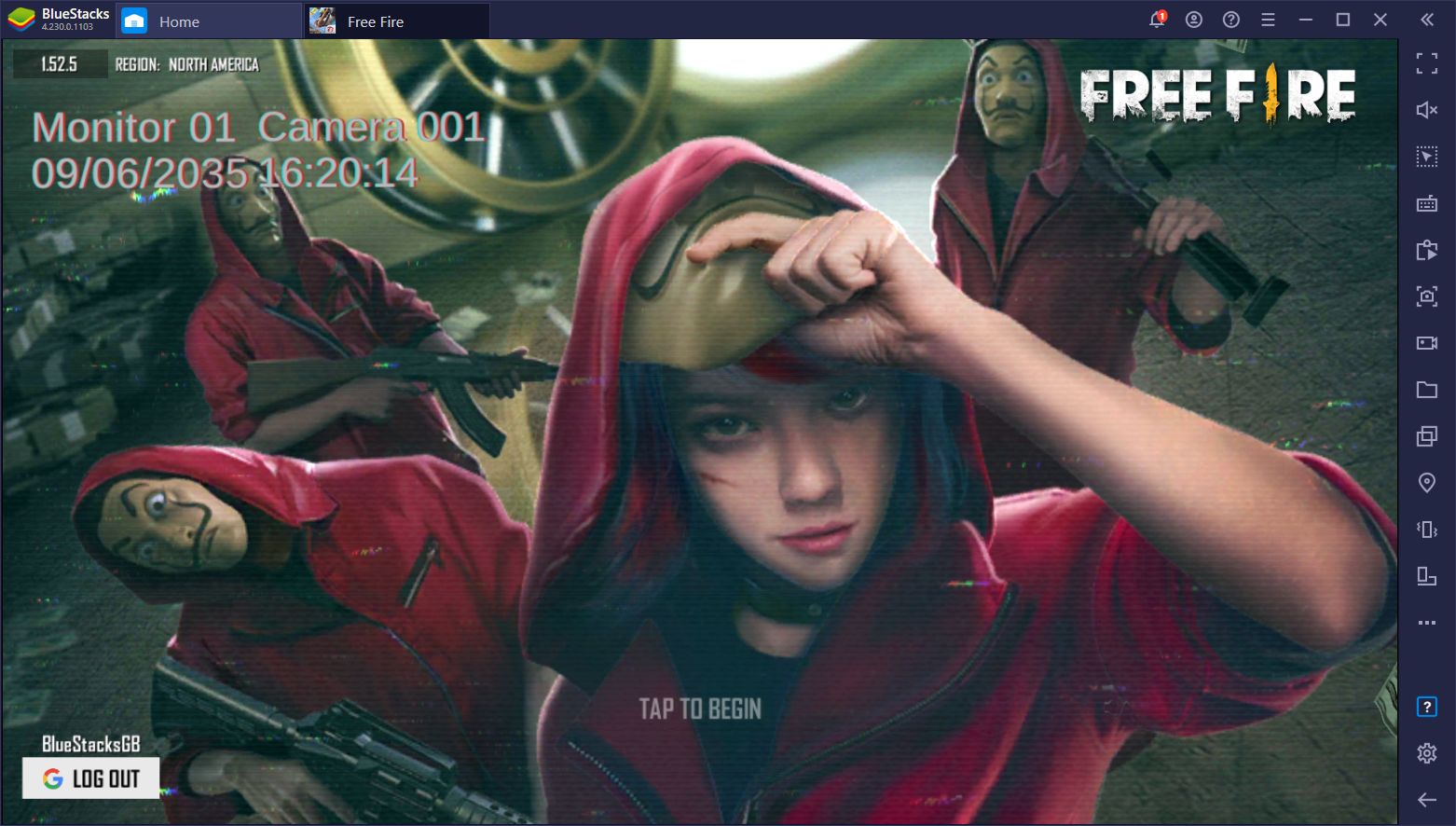 As of today, Free Fire certainly requires no introduction; it's only one of the most popular mobile battle royale games in existence, surpassing the likes of PUBG Mobile, Call of Duty: Mobile, and other games in the genre. Free Fire has over 60-million user reviews, as well as over 500-million downloads on the Play Store, which is no small feat indeed
?What Is Garena Free Fire
Originally released in September 2017 as a beta for Android and iOS, Free Fire arrived at a time when battle royales were still relatively new. In fact, the first beta of the game was released even before PUBG had landed on PC, the latter of which launched the entire genre into mainstream appeal. This rise in popularity of battle royales, coupled with the growing interest in mobile gaming, made Free Fire one of the most downloaded titles in the Play Store, a title that they still hold today, 3 years later
Free Fire is developed by 111 Dots Studio using Unity 3D, an engine that is popular among indie developer studios since it's free and has a wide variety of assets readily available for downloading. The engine is also very versatile and gives plenty of features and creative freedom for those who master its intricacies
However, while the game is developed by 111 Dots Studio, it's published by Garena, a company that, since 2009, has become known for distributing some of the most influential games across Southeast Asian and Taiwan. The Singaporean game distributor is known for, aside from publishing Free Fire, for distributing games like League of Legends, Call of Duty: Mobile, Arena of Valor, and Speed Drifters
Free Fire Game Modes
As we've been mentioning, Free Fire was primarily a battle royale title, though the devs have expanded the catalog since its launch to include other fun and competitive game modes. While some of these new modes have become permanent staples due to their mass appeal, others are constantly rotating in and out of the lineup, giving players some variety to break up the monotony
Some of the game modes that have been released in Garena Free Fire across its lifetime include the following
Classic: The standard BR experience where up to 50 players get to fight each other to see who's the best
Clash Squad: A versus game mode involving two teams of up to four players each where the objective is to defeat the enemy squad. The team who wins the most out of 7 rounds is the victor. Every kill and win earns the players cash, which they can use for purchasing weapons at the beginning of each round. This game mode is very similar to CS:GO
Rush Hour: An abridged version of the regular battle royale where only 20 players drop into a very small area. Ideal for those who want quick battle royale matches
Kill Secured: A temporary game mode that follows a team-deathmatch format where the objective is to get more kills than the enemy team. Every time a player dies, they drop a dog tag. If the enemy picks up the tag, they score extra points. However, allies can also pick up the tags to deny the enemy team the extra points
Big-Head: A fun team-deathmatch-style mode where every character has enlarged heads
Of the modes mentioned above, the staples are Classic and Clash Squad. The others are only available on certain days, and are often replaced entirely by new game modes regularly
It's important to note here that both Classic and Clash Squad have ranked variants that feature an elaborate matchmaking system to pair players against others of similar skill ranks. As the player wins games, they will increase in ranking and will get matched with better players. At the end of the season, everyone will get rewarded with awesome prizes depending on their performance throughout the season. Some of these prizes include limited cosmetics, as well as items to upgrade characters, among others
Free Fire Maps
This game originally released with one map for its battle royale mode, Bermuda. Since then, the devs have also released two new maps, Purgatory, and Kalahari. Though each of these are identical in size, they are radically different in essentially every other aspect
Bermuda
Bermuda is a tropical setting with lush grasslands, as well as several islets surrounding it. The map itself features various different locations, including factories, residential complexes, a power plant, a shipyard, hangar, and many more. This is the standard map available to everyone as soon as they download the game, which makes it one of the most popular
Purgatory
The second map to get released, featuring a vastly different layout. Purgatory is a vast expanse of land separated into three regions divided by a long forking river. The northern region is the largest, featuring the bulk of the locations in the map, while the other two are quite small and make for good venues for players to fight in during the first few minutes of the match. This map is available every day from 6 to 10 PM
Kalahari
The newest addition to the lineup of maps, consisting of a large desert with various interesting and weird locations. Kalahari is one of the most chaotic maps, featuring lots of good weapons strewn throughout its many regions. Furthermore, it has lots of places that can facilitate different play styles. From close-quarter battles using SMGs and shotguns to long-range encounters with sniper rifles, Kalahari has it all. This is one of the most popular maps alongside Bermuda
How to Download and Play Free Fire on PC
While Free Fire is developed as a mobile game, the controls on this platform leave a lot to be desired. It's never the same running around and shooting your enemies using a touchscreen than it is using your mouse and keyboard. Due to the better precision and handling, shooter games like Free Fire feel much better on PC
Luckily, with BlueStacks, you can download and play Garena Free Fire on PC, with just a few clicks
Head over to our website and download the latest version of BlueStacks, our free Android emulator. Run the installer and let it finish. Once done, the app player will launch automatically.
On the BlueStacks Home Screen, search for Free Fire using the text box on the upper right
Click on the game in the search results and install it like you would any other mobile game on your phone
Once installed, you can launch Free Fire by clicking on its icon in the home screen
Aside from playing Free Fire on PC, with much better graphics and performance, you'll also get access to the Keymapping Tool, which allows you to enjoy this shooter game using your mouse and keyboard, just like you would on a regular PC third-person shooter. These tools will significantly improve your performance, precision, and aiming. Not to mention that it'll also boost your enjoyment not only of Free Fire, but also of any other mobile game you decide to install on BlueStacks
Free Fire Gameplay
The main mode in Free Fire is its battle royale setting, in which up to 50 players descend on any of the three maps we mentioned above, and run around collecting weapons, gear, and other kinds of loot that will give them the edge against their enemies. Players can sign up either for solo, duos, or squads, which allows them to play by themselves, with a partner, or with a team of up to 4 players, respectively
At its core, Free Fire is a standard third-person shooter game. If you're playing on PC with BlueStacks, the experience will be no different than other popular titles such as PUBG or Fortnite. In this sense, you'll run around with the WASD keys, choose from your equipped weapons and throwables with the number keys, and aim and shoot with the mouse. There are many different types of weapons, including assault rifles, SMGs, pistols, shotguns, and sniper rifles, among others, all of which handle uniquely and excel in specific situations.Download Garena Free Fire on PC
As the match progresses, the "safe zone" will continually shrink, reducing the fighting area and forcing teams to relocate to safety, which often means that they will run into enemies. Other random events that can happen throughout the match include bombardments where certain areas can get blasted with bombs that deal heavy damage and leave behind a poisonous miasma that deals damage to everyone within. To deal with this, players must either seek refuge in a building,
or evacuate the area entirely. Nevertheless, the main threat in the map is always the safe zone, represented by the shrinking white circle, and it's important to always keep an eye on it and relocate proactively in order to secure advantageous positions before the other players
A typical battle royale match can last between a few seconds if you die as soon as you land, or up to around 20 minutes if you survive until the end. The objective is to arm yourself and then engage against other players. The last player or team that remains standing is the victor—and to the victor, go the spoils. For winning, players get lots of experience that will increase their account level and unlock features such as new game modes. In the case of ranked, winning matches is the best way to increase your standing in order to receive better prizes at the end of the season
Clash Squad matches are much shorter, lasting around 2 to 5 minutes on average. In this mode, the teams start at opposite ends of the map and get the opportunity to purchase weapons and gear using cash at the start of every round. The teams are made up of 4 players each, and the objective is to win the most out of seven rounds. The gameplay here is very similar to Counter Strike: Global Offensive, and is a refreshing change of pace from the Classic mode. Not to mention that it's also ideal for passing the time when you have a few minutes to spare
Free Fire Characters
One of the defining features of Free Fire is its cast of playable characters, most of which have their own backstories and motivations. Some of these stories even span sprawling narratives, or become the topic of entire seasons. However, the most important features of the Free Fire Characters are their skills, as each of these offer unique passives that can significantly change the way you play the game
At the moment of writing, there are just over 30 characters available. And while your choice of the best character in Free Fire will largely depend on your playstyle, there are some that are undeniably better than others in virtually every aspect
As of September 2020, some of the best characters in Free Fire include
Alok: Powerful utility skills that both heal and buff his allies and himself
Kapella: A good support that can increase healing and the time allies can remain knocked down before dying
Clu: Can detect and mark nearby standing enemies for a short duration. At max level, she can share her findings with her team, marking the enemies on everyone's HUD
Wolfrahh: A powerful offensive character that gets progressively stronger as he gets kills
Moco: An awesome team character that can mark the enemies that she shoots for a short duration, revealing their positions to her squad
It's important to note that some of these characters are not only original creations by the devs, but some of them are also based on important real life characters. For instance, Alok is based on the eponymous Brazilian DJ, known for his popular song "Hear Me Now", and for being the 11th best DJ in the world according to DJ Mag. Similarly, the newest character, Jai, is both based on and voiced by world-renowned Indian actor Hrithik Roshan
For more information on the best Free Fire characters, please refer to the dedicated guide that we wrote on the topic, which you can alongside other helpful articles in our blog
Free Fire Weapons
There are countless weapons in Free Fire, with the number increasing as the devs add even more guns to the repertoire. These weapons fall into different categories, including the following
Pistols (HG)
Sidearms that offer better stopping power than melee weapons, but are vastly outclassed by other weapon types. Still, they're better than your bare fists, and some of these can even kill enemies with a few well-placed shots
Assault Rifles (AR)
Standard weapons that offer a good balance between firepower, accuracy, and fire rate. More often than not, you'll have at least one of these in your inventory due to their versatility
Submachine Guns (SMG)
Fast weapons that trade range for firepower in close quarters. They often offer lots of fire rate, but have high recoil and spread thus requiring a bit of experience to use effectively. Nevertheless, they are very powerful once you get used to them
Shotguns (SG)
The best weapons for duels in close quarters. Shotguns can easily eliminate enemies in one or two shots, but require utmost precision to deal lethal damage. They are meta weapons, often used by pros for fighting while running and jumping
Sniper Rifles (SR)
Precision guns that are mostly semi-automatic or bolt-action. Though they suffer from low fire rates, their accuracy is unparalleled and, with their powerful scopes, allow picking off targets from long distances. A single headshot is often all it takes to take down an enemy with a SR
Melee
These weapons greatly increase the power and range of your melee swings, but are obviously at a disadvantage against other guns if fighting from a distance. However, the player can run at high speeds when they draw their melee weapons, which facilitates moving from point to point. It's not uncommon for players to rush enemy snipers with melee weapons for fast (and hilarious) kills
There is a lot of variety when it comes to the guns and weapons in Free Fire, though your choice of the best gun will depend heavily on your playstyle. Nevertheless, there are meta weapons that, due to their superior stats, are ideal for most occasions. Similarly, some weapon types are staples in most players' inventories, especially in high-level play
The best weapon types in Free Fire include shotguns for close quarters, followed closely by SMGs, and also ARs for general-purpose firing. While the others are good in their own right, the game's fast pace and hectic action make these three types better, in general. Just like with the characters, we have articles dedicated to talking about the best weapons in Free Fire in our blog. Feel free to take a look if you want to learn more about the topic
Free Fire Game Reviews and Ratings
Garena Free Fire was somewhat of a sleeper hit. As we mentioned above, the game was released even before PUBG hit the early access market in 2017. In this sense, the battle royale genre was still relatively unknown except to those who played it when it was mostly limited to mods of existing shooter games. When PUBG launched on Steam Early Access, however, the genre immediately blew up and became a phenomenon of its own. Before long, PUBG had more concurrent players than even DotA 2, the game that was undisputed at the top of the Steam charts at the moment
The rising popularity of battle royales opened up a new niche for the genre across multiple platforms, including the mobile market. In just a few short weeks, Free Fire catapulted to the top of the list in terms of popularity and became somewhat of the authoritative game for mobile battle royales, dwarfing even the likes of Fortnite Mobile
Currently, Free Fire has over 500 million downloads, a figure that only a few apps can boast having. These numbers are mostly seen in utility or business-related apps, and rarely in games. For reference, Call of Duty: Mobile is another one of the highest-grossing games on the market, and it only has around 100 million downloads. Moreover, Among Us, one of the latest party games to come out, which has garnered massive popularity since its release a few days ago, has currently 10 million downloads. We're not saying this to belittle other games, but rather to give context to the significance of Free Fire's numbers
Additionally, this battle royale is currently the #1 highest-grossing game on the market, with a score of 4/5 stars and over 62 million user reviews. Its reviews come from users all over the world and mostly praise Free Fire's game modes, its good controls, and wide variety of seasonal content and cosmetics. Moreover, most of the negative reviews come from players having issues with the game, either due to bugs that quickly get patched out, or from problems specific to their own setups
Judging from the reviews and ratings, it seems Free Fire is here to stay!
?Free Fire Diamonds – How to Get Them
As a free-to-play mobile game, it's expected that Free Fire has lots of in-game purchases and microtransactions. Most of the goods in the game can be purchased with diamonds, one of the game's currencies, which is obtained mostly by topping up your account with real money. As such, diamonds are a premium currency used mostly to unlock benefits faster than usual
While there are a few free methods to get Free Fire diamonds, such as participating in special events, the most common and fastest way to get them is actually by purchasing them from the store
There are two main ways to go about this
Free Fire Diamond Top Up: Pay money to instantly receive a pack of diamonds. The amounts can be as low as $1 for 100 diamonds, or as high as $50 for 5,600 diamonds
Free Fire Membership: Pay a monthly or weekly fee to receive a small amount of diamonds every day. While it takes longer to get the full amount, and requires you to login daily, these memberships usually give much more diamonds than by topping up directly. Currently, the weekly membership goes for $2 and gives a total of 420 diamonds over 7 days, while the monthly membership costs $8 and gives 1,900 diamonds in total. Both memberships give 60 diamonds daily
The monthly membership option can also give special rewards for those who purchase it. At the moment of writing, this prize is an "AK – Gold Coated(30days)". As long as the player maintains their subscription, they will get this awesome weapon skin to showcase their support
Upcoming Free Fire Updates and Update Cycles
While there are frequently new events, crossovers, and other interesting going-ons in Free Fire, such as the current "House of Card x Free Fire collaboration", the bulk of its content updates comes between seasons. That is, whenever a ranked season ends and another one begins, the devs usually implement new elements to spice up the gameplay for the coming season
Free Fire is currently in season 16, which started on August 21 and will end on October 16. Most seasons in the game span around 6 to 8 weeks, on average, so you can expect major additions to occur at roughly these rates
Nevertheless, regardless of the occasion, you can always expect to find the latest Free Fire updates and patch information in our blog, so stick around if you want to stay on top of everything related to this awesome battle royale
Free Fire Troubleshooting and Setup Guides
While Free Fire is definitely one of the most popular mobile games currently, it's fairly common for an issue or two to pop up every now and again. However, most of these problems are quickly ironed with prompt patches if they occur
However, when it comes to playing and enjoying Free Fire on PC,  the process is a bit more involved and takes a few extra steps. Regardless, it's well worth the effort since you'll be enjoying the game with the best possible framerate and performance, no slowdowns or graphical issues, and with the best keyboard and mouse controls that will let you get all those headshots with ease
By following the steps we mentioned early on in this article, you can easily get started with Free Fire on PC. However, if you run into any issues, or simply want to find the best tips for getting better at the game, feel free to consult these handpicked articles
Free Fire 90 FPS Unlock – An article on how to get up to 90 FPS on Free Fire with BlueStacks.
Smart Controls for Free Fire – A rundown of how the BlueStacks Smart Controls for Free Fire work and the advantages of using them.
BlueStacks Setup and Usage Guide – A detailed guide on how to setup and configure Free Fire on PC with BlueStacks.
10 Tips to be the Best – While a bit old, this Free Fire tips guide has many pointers that are still relevant to this day.
Guide to Offensive Gameplay – An article with pointers on how to take the initiative and play offensively. Your enemies will never know what him 'em
Comprehensive Free Fire Guide – A large compilation of tips, tricks, and guides for Garena Free Fire.
That's about it for our exhaustive introduction to Free Fire. If you have any further questions or doubts, feel free to swing by our BlueStacks blog, where you'll find more information about this awesome game.
Posted by: BlueStacks Content Team
تعرف على لعبة Free fire الحديثة تنزيل لعبة فري فاير 2022
موقع نظرتي يقدم لكم كل ما هو جديد و مفيد و كل ما تحب أن تعرف عنه ، و من خلال موقعنا في هذه المقالة يمكن أن تتعرف على لعبة Free fire الحديثة بسهوله ، تعتبر لعبة Free fire الحديثة واحدة من أشهر ألعاب الإثارة الأكشن الموجودة في العالم، والتي نالت شهرة واسعة جدا في عالم الألعاب الإلكترونية في وقت قصير، و حصلت علي نسب تنزيل عالية جدا من قبل الأشخاص في كافة أنحاء العالم، فقط تابع حتي تعرف على لعبة Free fire الحديثة
تعرف على لعبة Free fire الحديثة
تعتبر لعبة Free fire الحديثة أهم الألعاب التي يمارسها الأشخاص في هذه الفترة، و يرجع ذلك لعدد من الأسباب أهمها هي الواقعية التي تحملها للاعبين، تعرف على لعبة Free fire الحديثة من خلال عدد من المعلومات.
لعبة Free fire الحديثة تم إصدارها بشكل تجريبي في شهر نوفمبر من عام 2017، وبعدما نجحت النسخة التجريبية وحصولها علي الكث ير من المتابعين، فقد تم إصدار النسخة الرسمية في شهر ديسمبر من العام نفسه.
الإصدار الخاص ب لعبة Free fire الحديثة متاح للتحميل بشكل مباشر علي أجهزة الاندرويد وأجهزة الآيفون IOS.
تم تطوير لعبة فري فاير من قبل شركة dots studio
طريقة تحميل لعبة Free fire الحديثة
لعبة Free fire الحديثة متاحة للتحميل بسهولة من خلال أجهزة الاندرويد وأجهزة الآيفون، ونظرا لزيادة أعداد الأشخاص الذين يقوموا بلعب Free fire الحديثة، فإنه يمكن تحميل لعبة Free fire الحديثة بكل سهولة، من خلال الدخول المباشر على هذا الرابط الإلكتروني، وتحميل اللعبة من متجر جوجل بلاي.
خطوات لعب لعبة Free fire الحديثة
تتميز لعبة Free fire الحديثة بسهولة اللعب، حيث يتم لعبها بشكل إلكتروني أون لاين، وتتم آلية لعب لعبة Free fire الحديثة من خلال هذه الخطوات:
يبدأ لعب لعبة Free fire الحديثة بعدد من الأشخاص اللاعبين يكون عددهم 50 لاعب يتواجدوا معا في مكان قبل الصعود للطائرة.
بعد مرور حوالي 35 ثانية، يتم نقل اللاعبين علي الطائرة، على أن يقوم كل لاعب بالهبوط في المكان الذي يريده، و ذلك باستخدام المظلة الخاصة به.
فور الهبوط من الطائرة في المكان الذي يحدده، يبدأ علي الفور بجمع الأسلحة و كافة المعدات التي يحتاجها اللاعب أثناء اللعب، مثل المعدات الصحية التي توفر له الصحة وقت الإضافة، والأسلحة والذخيرة اللازمة للمقاتلة والحرب.
يستمر اللاعب في عملية المقاتلة مع باقي اللاعبين معه، ويسعى كل لاعب إلي قتل باقي اللاعبين ليصبح هو الفائز.
المناطق المتكونة منها لعبة Free fire الحديثة
تشمل لعبة Free fire الحديثة عدد من المناطق المتكونة منها اللعبة، وتتمثل هذه المناطق في:
المنطقة الآمنة العادية والتي تشمل كافة أنحاء الخريطة الخاصة باللعبة.
منطقة الزون أو المنطقة الزرقاء وهي المنطقة التي يتوجب أن يتواجد فيها اللاعبين أثناء اللعب، وتتقلص هذه الدائرة أو المنطقة بمرور وقت معين يتم تحديده أثناء اللعب، ويجب التواجد فيها لكي يظل اللاعب علي قيد الحياة.
المنطقة الخطر، وهي المنطقة الحمراء، والتي تتكون في أجزاء صغيرة من خريطة اللعب، ويحظر على اللاعب التواجد فيها وقت ظهورها، ويجب التزام اللاعب بالتواجد خارجها، أو التواجد في المنازل في وقت ظهورها، ويجب تجنب الوقوف فيها لأنها تقوم بإصابة اللاعب عن طريق قذائف النار التي تلقي على المنطقة.